E-commerce
We build e-commerce websites that meet your goals, attract visitors, increase conversion rate, and generate sales. Shopify, WordPress, or custom e-commerce website — we will develop an engaging eStore that will present your customers with an intuitive and scalable shopping experience. We are experts in the latest cloud-based tools, platforms, and technologies, and we can take your e-commerce business to the next level
Estimate My Project
How it works
Scope of Work

requirements analysis

technologies analysis

Estimation

Effort estimation

Time lines and planning

Proof of Concept

Product development

Stages of development

Development

Dev process and testing

Production

Maintanance
Result guarantee
Return of funds

A small description of the item, lorem ipsum so to speak

Milestone Alerts

A small description of the item, lorem ipsum so to speak

Closing documents

A small description of the item, lorem ipsum so to speak
Our cases
Keneth Cole
We developed an integration that helped integrate the client's EPR system with the Shopify platform. The integration helps direct the customer's order to the closest warehouse that has the product he needs, synchronize product inventories with the main database, send the customer the product by delivery service, and notify him of the delivery status via email and SMS. The result is a smart service that makes the entire process from customer order to parcel delivery seamless and, in most cases, requires no operator intervention.
Cool Frames
Once we applied our solution systematically, the website loading time became faster, and it became easier to add new products and features, search for products, and add them to the cart. Our efforts bore fruit quickly, as the number of website visitors increased by 50% in the first two months post-upgrade. Moreover, the SEO traffic also got boosted by 60%, and there were 80% fewer requests to the database, which greatly decreased the server load and contributed to faster searching and loading times. Overall, the website is running smoothly and there is little or no downtime. It will also be easier to scale up the website without hampering the actual performance or runtime.
Cases in numbers
Title

Short step description

Title

Short step description

Title

Short step description

Title

Short step description

Title

Short step description

Title

Short step description
Testimonials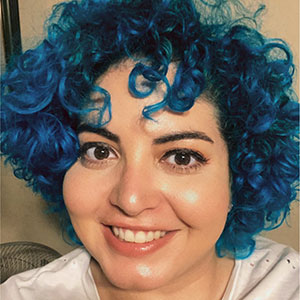 Paola Cordoba
Retail Manager at Kenneth Cole
The client's success leans on DevCube's strong development work. They reduced the customer services complaints by 70%. The team is communicative, reliable, and delivers work as expected to improve the client's customer satisfaction. DevCube is very responsible and attentive. They never say no to anything.
Jan. 2020 – Ongoing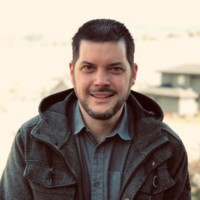 Jason McReynolds
Founder, Fran Metrics
DevCube's software has helped the client ramp up their marketing efforts and sign major contracts. The software has received wonderful feedback from the end clients. The team's responsiveness and attention to detail make them a great team to work with.
May 2020 – Ongoing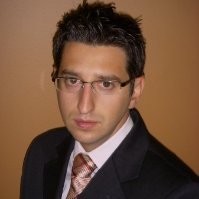 Igor Kapelnikov
CEO, Global Forwarding Enterprises LLC
– What did you find most impressive or unique about this company?– They deliver their promises and do not overcharge the bill.
Jan. 2020 – Ongoing
More services
Web and Mobile Applications

We are a web & app development company that turns your ideas into a new driving force of your business. To create a fast and smooth app for any platform, we also deliver products with an outsourcing app development model. This model gives a reasonable solution to control the budget and other resources. Our team connects conventional essential technologies and architecture with the unique logic of the app. Combined with a polished design and UI/UX an app becomes the one that reaches goals of our customers and wins the hearts of users.

Learn more
DevOps

We make DevOps adoption easy to allow you to build and deliver software faster. Our DevOps certified experts and solutions help you achieve agile automation and deploy updates that respond to your business needs and development. We at DevCube have developed a unique and highly secure product that allows software engineers to create working environments from dev through testing and staging to production just in 7 minutes, as well as run CI/CD pipelines on their own infrastructure.

Learn more
Integrations

DevCube has a wealth of experience in API development and integration as well as in related areas like creating complex SaaS solutions, all this together with web and mobile applications. We offer microservices API integration solutions that integrate with your entire operations infrastructure.

Learn more
Not sure what type of service is your project?
Having something specific in you mind?
We can be also reached via email:
info@mydevcube.com Let's work together!
Your one-stop to develop, integrate, and support your digital solutions ideas.
Collaborate Now