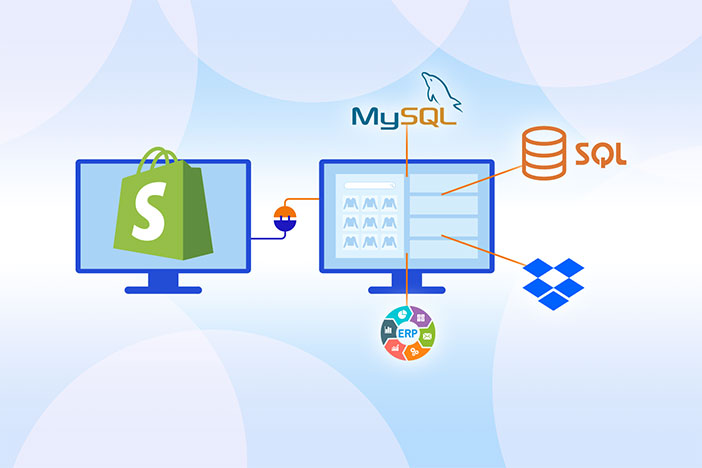 As the company grows, Shopify's built-in features start to fall short. For example, Shopify supports only one product warehouse, and for a business that expands to several cities, this becomes a problem: new warehouses cannot be added to Shopify, and product balances between different warehouses are not synchronized. ERP systems are used to solve this problem, but they, in turn, do not know how to work with Shopify.
DevCube develops solutions for customers who want to stay on the Shopify platform but need additional integrations. We will develop SQL / MySQL integration that will help connect your EPR system with the Shopify platform. The integration will help direct the customer's order from Shopify to the closest warehouse that has the product he needs and synchronizes product inventories with the SQL / MySQL database. It will happen both ways:
1) new item comes to warehouse – push to Shopify
2) item was bought on Shopify – removed from ERP
DevCube team will also help to sync Shopify customer data and automate your entire order processing connect Shopify and Dropbox. Arrange your files, folders and content in Dropbox with automated workflows.
DevCube team is productive, resourceful, and an effective problem solver. Hiring us you are getting not just one person but the full package of knowledge, experience, management, and communication skills of all our team with a 100% Job Success Score on Upwork. We build effective projects, as well as provide continuous support and additional development.